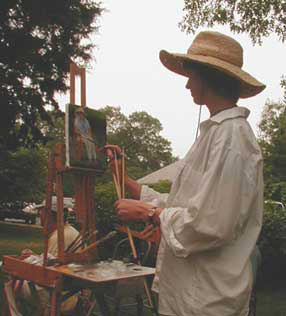 The artist painting en plein air.
Private Lessons
Private lessons with the artist are $75 per hour. Two-hour sessions are recommended. These can be outdoors painting from the landscape or indoors painting from the still life.
Semi-Private Lessons
Semi-private lessons are $50 per hour and usually include 2 - 3 students. Sign up with a friend.
Plein Air Workshops
Hillary holds yearly landscape painting workshops which include demonstrations and painting in the field.
Waiting List
Contact the artist to sign up, for more info or to be put on the email notification list.